The Ask:
Lake County Health District was looking for a nimble and cost-sensitive marketing partner to communicate effectively with Lake County residents regarding COVID-19. The goals were to rapidly increase awareness related to reduction of transmission and available resources in the community while increasing visibility of LCGHD's resources (main website, Facebook page, Motivate Lake County site).
Knowtion's Response:
Knowtion rapidly assembled a team to address the need by:
Creating and delivering highly targeted ads via Facebook to Lake County residents

Creating custom messaging and ad copy
Sourcing royalty-free images that were designed to capture audience attention per demographic
Creating unique calls to action to drive residents to the appropriate knowledge resources and contact points
Working with 3rd party (hChoices) to tune/prepare landing pages on Motivate Lake County
Working with 3rd party (hChoices) to ready platform and enable email newsletter sign-ups
Audience Segments and ads were  defined as follows:
| | | |
| --- | --- | --- |
| Demographic | Messaging | Population Identified and Targeted via Faceboook |
| Businesses Owners | Coronavirus: learn how to help keep our Lake County workforce healthy with these tips for businesses. | 4.6k |
| Business Owners, Managers, Executives | Coronavirus: learn how to help keep your environment safe for customers and patrons with these tips for Lake County businesses. | 4.6k |
| Seniors | Coronavirus: as an elderly person in Lake County, please take the time to learn how to avoid getting infected. | 32k aged 60+ |
| Healthy Population | Coronavirus: tips for Lake County residents to help avoid infection and spread of COVID-19. | 110k aged 18-60 |
| County-Wide Population | Coronavirus: tips for at-risk residents (diabetes, heart disease, lung disease) in Lake County to help avoid infection. | 13k with interest in topics related to diabetes, lung-disease, heart-disease |
The Results:
In the first 4 days after the launch, the targeted campaign reached 12,653 unique residents of Lake County, were seen 37,617 times, and had 2,706 link click to the resulting knowledge sources. Additionally, over 150 residents signed up to stay informed on COVID-19 updates from the health department.
We are stewards of our client spends. This activity cost the client only $285.64 of Facebook marketing dollars.

As a peripheral result, while not a target of these campaigns, activity to the Lake County General Health Department in terms of all KPIs increased exponentially.
Page views for the Facebook site were up 1021%
Page likes for the Facebook site were up 2750%
Post reach increased 660%
Post engagement (those commenting or sharing) went up 1350%
Video views increased 2780%
Page followers increased 2646%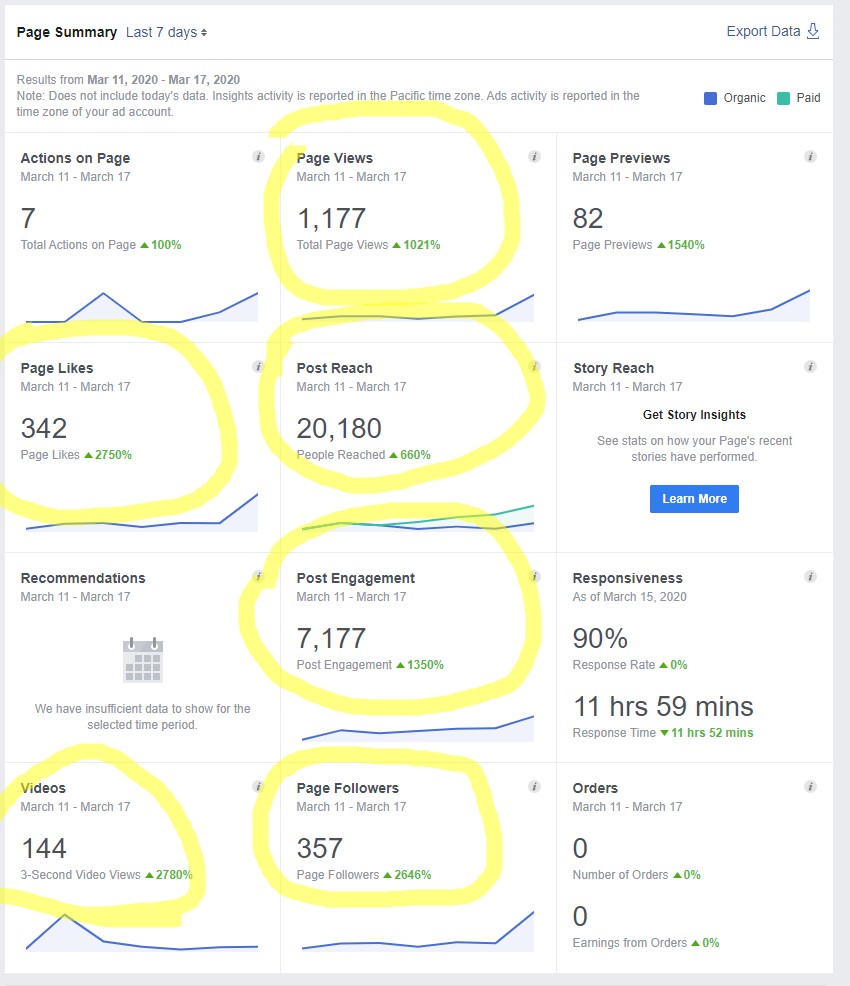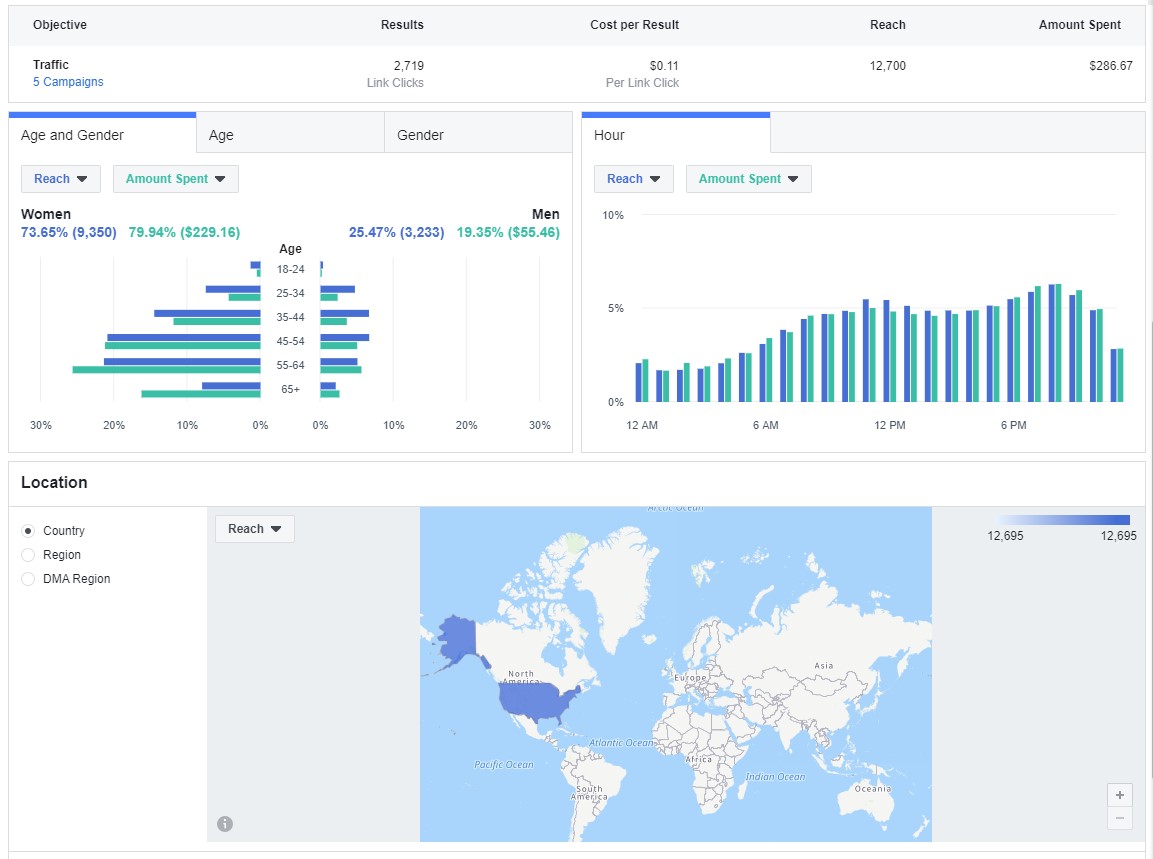 Want us to work with your Public Health Agency? Contact us for references, or reach out here: